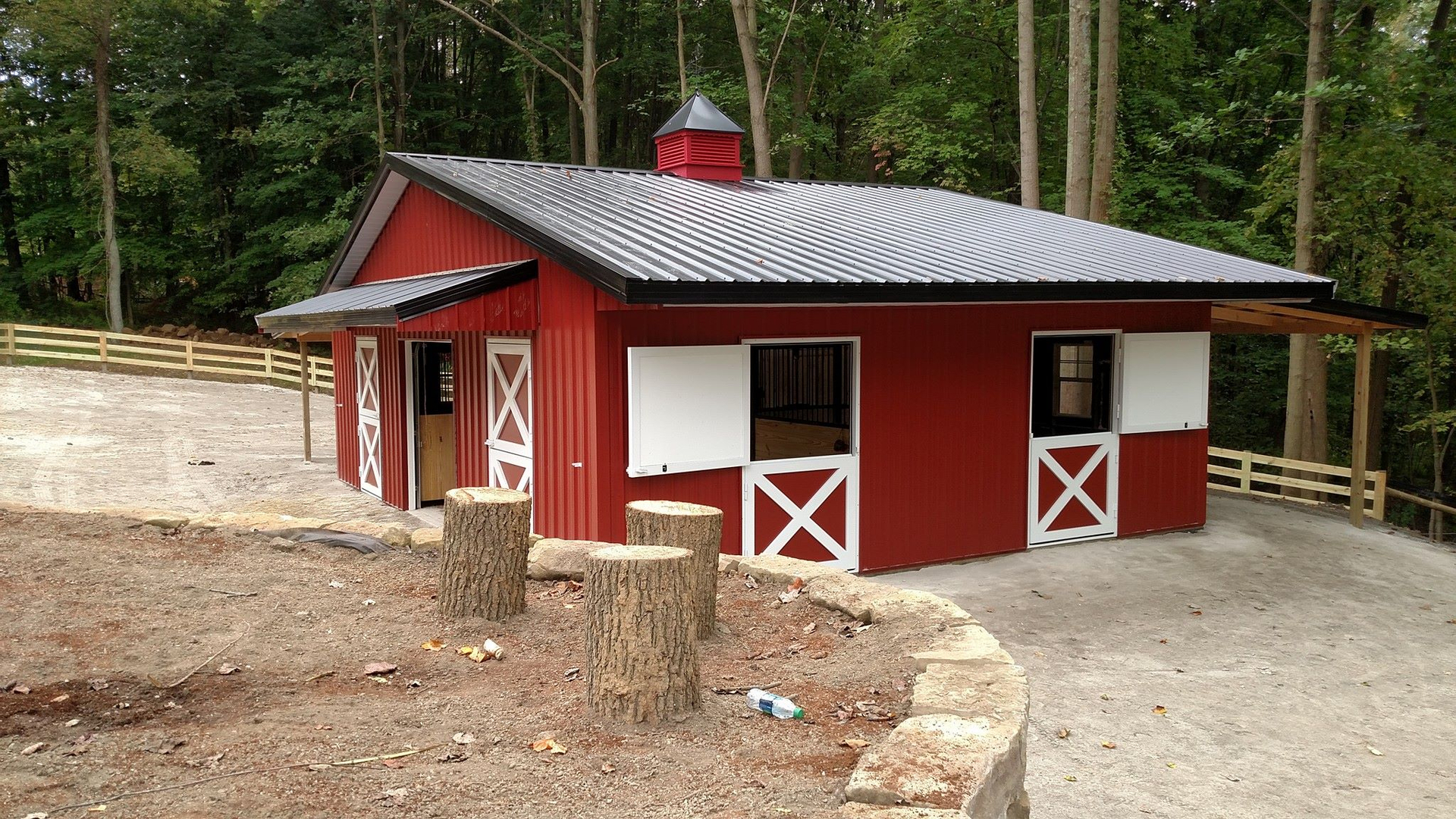 When you decide to build a barn on your property you have a lot of options to choose from. Barns are used to provide shelter for animals or to store important equipment while still allowing it to be easily accessible. Additionally, a well-constructed barn can add a considerable amount of value to your property. While many people immediately think about a traditional wooden barn when they start considering their options, there are many reasons to consider looking into a metal barn instead. There are many considerable benefits of metal barns compared to wooden ones that should be considered.
Easier to Maintain
Wood weathers considerably faster than metal over time. This can lead to a dangerous situation for livestock, yourself, and your possessions. You can see this by just driving around in the country and looking at the barns around you. While the ones made of metal may have some rust spots, you'll find many more wooden ones that are completely deteriorating due to dry rot and other problems. When it comes to storm damage, barns made of metal tend to stand up to damage a lot better than ones made of wood. Without proper maintenance, wooden barns are much more likely to suffer structural damage that could lead to their collapse.
Less Expensive
While a barn is always going to be a considerable investment, choose one made of metal can save you a considerable amount of money at the time of construction. This is especially true if you decide on a model that is made from a prefabricated kit. When putting up a metal barn you will be saving on both material and labor costs as well. After the barn is constructed, the metal ones also tend to cost less when it comes to maintenance. Insurance companies sometimes charge less for barns made of metal than they do wooden ones as well. Overall, you are likely to be saving a good deal of money if you choose to go with metal.
They're More Versatile
Most likely, your storage needs will change over time and you want to make sure that your barn can change with you. Expanding onto a metal barn can be quite a difficult process if not impossible. Many times, the entire wooden barn needs to be taken apart and rebuilt it the additions needed are expansive. When it comes to a metal barn, adding more space is usually an easier process that can be completed relatively quickly without having to do a teardown.
Easier to Construct
This is one of the biggest benefits when it comes to a metal barn, it just takes a lot less time to put up. Unlike most wooden barns, the construction material is usually already all created before it gets shipped to your property. The pieces are all designed to be put together perfectly like a puzzle, so construction can begin quickly once it arrives on the site. By choosing a metal barn, you don't have to worry about cutting or measuring because it's usually all done for you.…